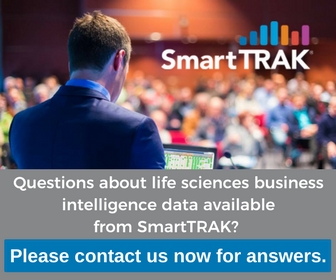 Analysis
SmartTRAK Analysis include informational content from top medical markets on various industry topics.
Filtering and Searching Analysis:
Analysis can be filtered by multiple Markets, a single Type, and Date Range. To filter, click the drop-down box and click the filter name. To clear all filters, click the Clear button. Analysis can also be searched by keywords located in the Title and Summary text. To search, enter a keyword in the Search field and click the Search button.
Insight Details Page:
To read an Analysis, click the Title of the Insight to view its details. On this page, you can see the Analysis Title, Author, Publish Date, and main article. Related graphics and the most recent related postings are featured on the left side bar.
Why am I getting an "Insufficient Permissions" page when I click on an Insight?
If you click on an Analysis in a Market outside of your subscription, you will get an "Insufficient Permissions" message. In this case, you can purchase upgrades to access the additional content by contacting smarttrak.com/contact